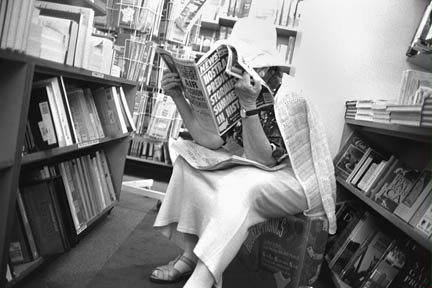 Oxford Books, Atlanta, 1995. A bag lady catches up on the news at this much loved but now defunct bookstore, where everyone went to see and be seen.



Cameron Adams

"I've always had cameras. My first camera was a Diana. While none of my seventh year pictures survived, I do remember my fascination with the drilling of a water well near our home in Virginia. The Spring of 1984 was my watershed. I found street photography. I have no formal training in the craft.

Great pictures are rare events. I'm always looking for the next one, but have recently begun to explore self-promotion beyond the odd coffee shop. I spent eighteen months working for Neighbor Newspapers. Low pay and high mileage put an end to the fun. In other words, I loved the work but hated paydays."